You can manage your Home Phone Unlimited in two ways:
From your computer
Manage your Home Phone Unlimited online from any computer with an Internet connection*.
Log in to your Ziply Fiber account with your Ziply Fiber ID. (Don't have a Ziply Fiber ID yet? Follow these easy instructions.)
Click Phone > Settings to see a summary of your phone settings.

* You can access your Home Phone Web Portal from any computer with a broadband Internet connection that supports Internet Explorer 11 or a recent version of the Chrome, Firefox, or Safari browsers.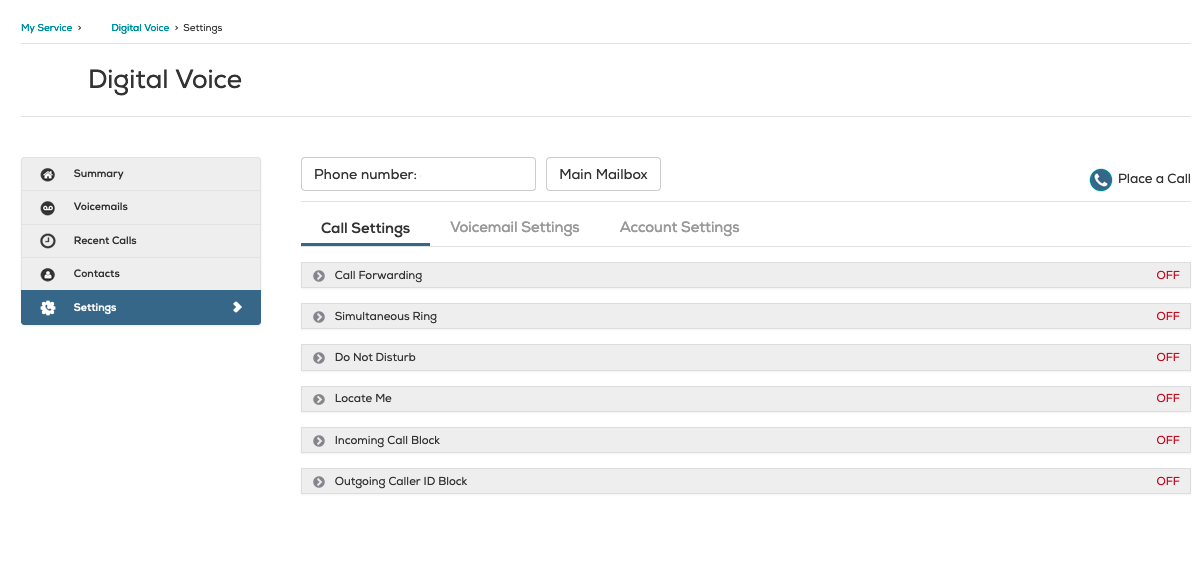 From the myZiply Mobile App
Use the myZiply mobile app to review and manage your voicemail messages on the go!