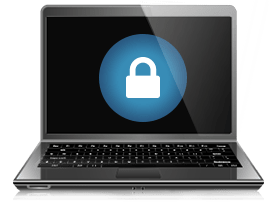 Do you use a lot of devices to access the internet? That increase the chances that your personal information can be hacked. Ziply Device Safety lets you protect up to 10 devices from online threats such as malware, ransomware, viruses and phishing scams. Your 10 devices can include PC, Mac, Android and iOS devices.
At no additional charge, you also get Ziply Password Manager, our password manager service. With Ziply Password Manager, you can securely store your login credentials and credit card information and access this information on any device, anywhere.
To add Ziply Device Safety or other Ziply Privacy Products products to your account, call 1.866.699.4759.
What can Ziply Device Safety do for you?
Protect your children while they browse
Customize settings to filter out inappropriate content and block harmful websites trying to capture personal information. Set an Internet curfew for your children and specific times they can access the Internet.
Keep your finances safe
Have peace of mind when you bank or shop online with banking protection. All connections with financial sites are verified to be secure. Third-party connections are blocked during your safe banking session.
Block harmful websites
As you browse the web, each page's reputation is checked to see if malicious content is being spread.

Safe site? Access it normally—with no interruptions.
Unsafe site? Access is automatically blocked and you are alerted and advised not to visit the site.
Marks search results clearly with a safety rating.

Securely store passwords
Never forget a password again. Securely store all your usernames, passwords and credit card details. A single password accesses them all.
Password Strength Reports
View which of your passwords are weak and then easily use tips to strengthen them. Automatically generate unique, strong passwords for each of your accounts.