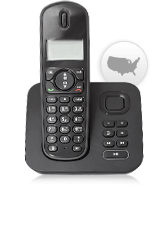 When parts of the country grow to have too many local phone numbers, changes are needed. Sometimes new area codes are introduced. That can mean that people have to dial their own area code to complete a local call.
These changes are overseen by the North American Numbering Plan Administration (NANPA) which is overseen by the Federal Communications Commission (FCC).
There are no new area code overlays and dialing instructions at this time. We post updates on this page when new changes go into effect.