This section allows you to see all the devices on the account without having to go to the specific user. All devices on the account are listed here. To locate a particular device, you can search for the owner's name or MAC address. The list can also be sorted by MAC Address or Device Type.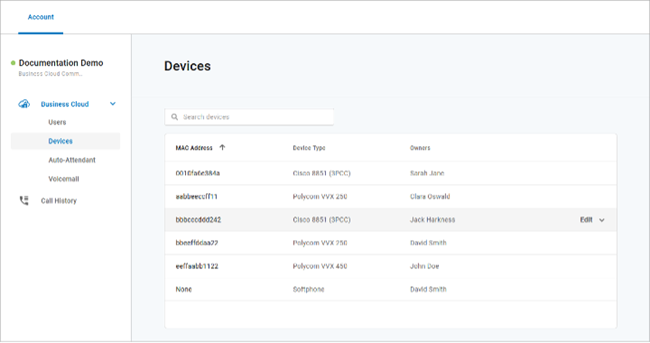 Ziply Fiber Devices
Only physical devices are listed in the Voice Portal. Users on Advanced or Professional plans are automatically assigned two Ziply Fiber softphone devices that are not included here.
Edit a Device
To view and manage device settings:
1. Go to either:
Account > Business Cloud > Users > Devices tab
Account > Business Cloud > Devices
2. Locate the device you want to manage and click Edit on the right.
Device Info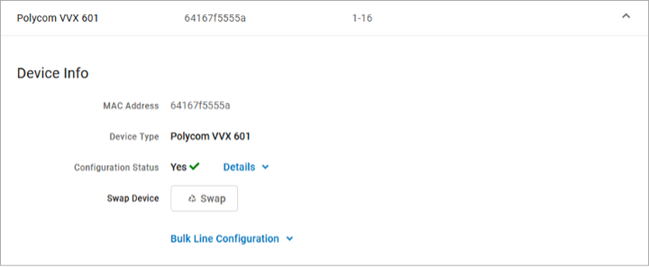 Feature
Description
MAC Address
The unique address of the device's location on our network.
Device Type
The device in use.
Configuration Status
Indicates if the device is provisioned and registering on the voice server. If yes, the device is online and available for use. If no, make sure the device is on and the MAC address is correct. If it isn't, please contact Customer Support to update it.
Swap Device
Switch out this device for another one.
Bulk Line Configuration
Upload a CSV file to configure all of the device lines at once.