You can access and manage your Ziply Fiber account from your mobile devices using the myZiply mobile app.
Download the app for free.
Log in to myZiply with your Ziply ID and password. If you don't have a Ziply ID, tap Create one! at the bottom of the log in screen.
For more help, see Create my Ziply ID.
Once you're registered it's easy to:
Update your user profile and preferences
Manage your billing and payments
View, reschedule, or cancel your service appointment
Customize your home network
Troubleshoot your services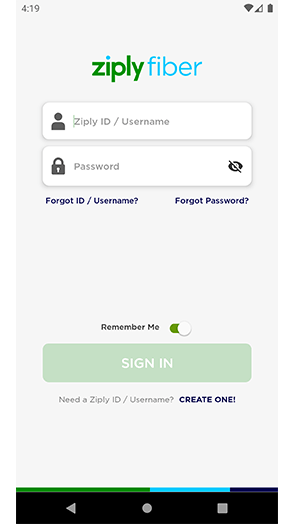 Log in, then tap the green plus sign in the bottom right corner of the app to bring up the menu, and choose:
Network

—You can see the status of your network connection and devices.

Preferences

—Set your security passcode, reset your password, and more.

Billing

—See your current and past bills, set up autopay, or make a payment now.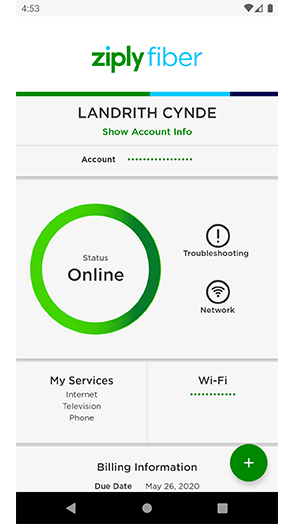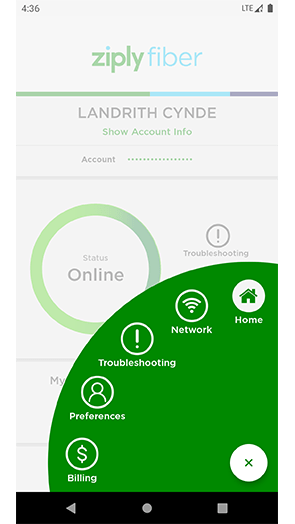 If you have an upcoming appointment with a Ziply Fiber technician, you'll see a reminder on the main screen.
Need to change it? Tap Manage your appointment to open the Appointments screen. Choose either Reschedule or Cancel Appointment.
If you need to reschedule, you can choose from several available dates and times. Pick the one that works best for you.
All finished? Tap the green plus sign to bring up the menu and choose Preferences, then choose Sign Out.